Alocura's skilled teams of experienced staff offer bespoke back office expertise in HR, finance and business recovery for care providers.
Our team will help you to become more financially sustainable through the provision of back office HR and finance support.
Alocura provide administrational support into key areas of your business. End the recruitment and staff retention issues facing most care providers using our proven employment expertise. Improve gross margins using our trusted financial management strategies. From payroll to HR, forecasts to accounting, Alocura has solutions to all of the back office aspects of your care provision. Here's how we can help you.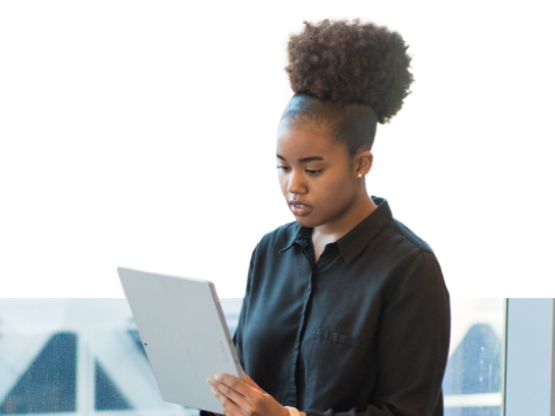 Being a care provider is all about delivering exceptional service, not dealing with the complex world of finance and commercial operations. This is where Alocura steps in with our comprehensive back office finance and commercial services, including...
Financial Planning and Analysis
Budgeting and Forecasting
Business plans, annual and monthly management accounts and other financial reports for management, board and funders
Payroll Services
Accounts Receivable and Payable management
Commercial Strategy and Support
Third Party Budget Management of PHBs
Accurate quarterly VAT records to HMRC and VAT related administration.
Expert Financial Management
Our team of finance and commercial experts possess an in-depth understanding of the care sector's nuances. We stay updated with UK regulations and industry trends to ensure your business remains compliant and competitive. 
Cost Efficiency
Outsourcing your financial and commercial tasks to us can lead to significant cost savings. Maximise your resources and efficiency while we handle the complexities. 
Focus on care
We understand that your passion lies in caring for your customers, not crunching numbers. By entrusting us with your financial and commercial operations, you can allocate your energy where it matters most. 
Tailored solutions
Whether you need strategic consulting or fully-fledged back-office support, we offer flexible solutions to align with your precise requirements. You choose how much or how little involvement you need from us. 
Our team handles staff adverts, interviews, background checks and all of the legislative requirements of the employment process. And if, on occasion, things don't go to plan, then our team provide all of the advice and administrational support to aid with employee-related problems. In the event that problems are more complicated, then our team have access to specialist legal advice.
We have a template list of all current care policies and procedures, along with an employee handbook. These can be tailored to your organisation while taking account of best practice in the marketplace. These policies are constantly appraised and kept up to date with market and legislative changes.
Our market-leading payroll tools also aid recruitment and retention of staff. 
Keeping on top of your care provision can be difficult enough, but doing this while making a healthy margin is a real challenge for many care providers. Our team of specialist finance advisors have a deep understanding of the issues that you are facing and have an answer for them.
Whether fully outsourced, or on a consultative basis, our team will focus on all of your financial needs, including the management and monitoring of financial resources. We can prepare budgets, financial forecasts, business plans, annual and monthly management accounts and other financial reports for management, board and funders.
We maintain accurate VAT records, produce and submit quarterly VAT returns to HMRC and oversee all VAT related administration. But it's not just about P&L's and balance sheets.
Our team are commercially trained, to understand exactly what needs to be done within the business to improve financial performance - especially useful in an under-performing business.
Using our deep understanding of the market, our team can support your organisation to identify future growth opportunities or help you to access the funding and grants available.
We know – because funders and commissioners have told us – that personal budgets and personal health budgets might seem to offer the choice people need, but can also lead to significant headaches in terms of oversight and administration.
Alocura offers advice, support and bespoke third-party budget management services.
Individuals with a commissioned or personal budget package can often struggle to manage all the financial implications of managing their care. Alocura will put together a comprehensive and transparent budget for an individual's care and support plan. We can manage all monies by providing commissioners with a secure client account. We ensure that money is expended in line with the Care and Support Plan and that payments are made to the care provider(s). We are able to manage variation in real time and ensure that any 'off plan' expenditure is pre-approved.

Working with Alocura, we can simply focus on what we were set up to do; deliver quality care. They have transformed our business.