Successfully delivering systems and support to empower commissioners, providers and people to achieve sustainable care.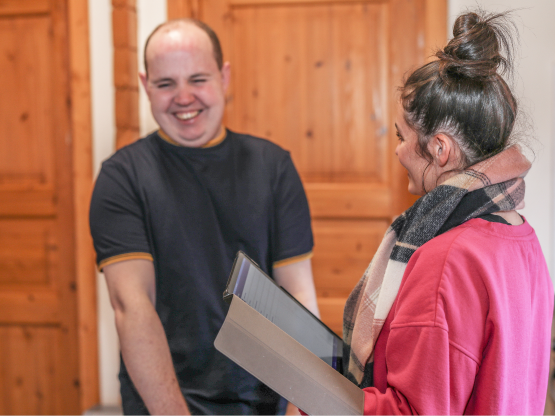 Using our vast experience in the health and social care sectors, over the past seven years we've developed proven systems and processes that help everyone navigate personalised care – and receive the full benefits.
We have a hugely successful track record helping individuals, their families and organisations in the delivery of complex and long-term care, alongside third party managed budgets.
And the launch of Rostrata in 2023 is already helping care companies and commissioners overcome their most important challenges. We know that Rostrata will deliver efficiencies and high quality care because Alocura's in-depth understanding of community-based health, social care, IT and procurement solutions goes back decades.
We're constantly listening to people in the care industry so we can understand both their aspirations for their clients and the challenges they face.
Combining senior, pioneering healthcare knowledge with commercial innovation and thought leadership means our team brings with them vast experience of personal budgets and their related services.
Our existing use of innovative systems and strategic procurement knowledge has already helped care companies such as My Life and Calico deliver personalised care and health solutions.
Expertise, experience and innovation; Alocura is ready to make personalised care work for everyone.

Alocura is making a huge impact in care across the country. Care providers can concentrate on quality outcomes for people, commissioners can have confidence care packages are being funded and used correctly, and people who need support are reassured their care will be delivered.