Our overarching principle in care and support planning is to ensure quality conversations with people focusing on 'what matters to them', not 'what's the matter with them'.
Alongside our partners Calico and My Life we are working with a number of CCGs and local authorities to support the identification and care planning process.
We identify and harness action to reduce demand on the local market where possible and address the wider determinants of health and wellbeing, for example financial stress, loneliness or isolation, to deliver savings and better outcomes for people.
Our person-centred approach involves developing a trusted, equal relationship with each individual referred and a focus on people's 'assets', skills, confidence and knowledge, rather than on their 'needs' and conditions.
We have carefully recruited staff with personal qualities to identify with, empathise, and support people in this way.
We use a simple but very effective tool to support the planning process with individuals and jointly assess which areas people feel are priorities for them and which they wish to make improvements in. The tool also allows for measurement of improvement in those areas. In this way, the plan focuses on the individual's needs and aspirations in identifying the interventions and support that will help them achieve their desired outcomes. We then draw up an agreed action plan with the individual, alongside a timeframe to achieve these outcomes.
We follow NHS England's personalised care and support planning framework which includes the following stages: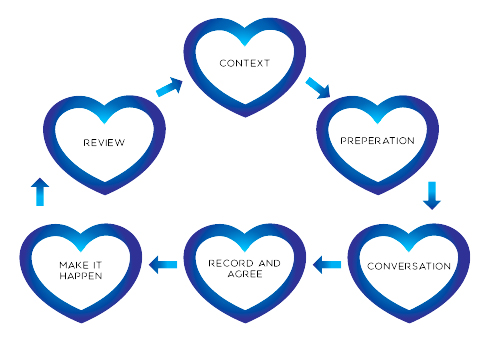 We also make use of tools such as the Outcomes Star and the Short Warwick Edinburgh Wellbeing Scale to track and measure progress towards longer-term goals and individuals receive support across a range of issues that impact on wellbeing.
As part of this approach, we assess existing social care arrangements or entitlement to social care support and advocate on the individual's behalf as required. We also ensure that individuals are supported to access community resources that may be beneficial to their health, care and wellbeing.
Any clinical elements within the developed care and support plan will be subject to approval by a lead health professional.
The individual care and support plans are then assessed by Alocura as part of our market needs assessment.
Individuals continue to receive one-to-one support from Calico or My Life who have significant knowledge of self-management. Our approach is to provide direct support but also coordinate necessary agency involvement and support individuals to access any of the services identified in the plan.
Ready to learn more? Let's talk.