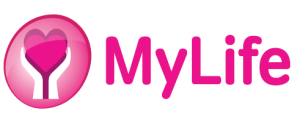 My Life is a registered charity, established as a result of a group of people with disabilities and their families wanting something different to traditional types of health and social care services, and wanting more choice and control over their own lives.
In addition to a whole range of services, My Life offers advocacy services, information, advice and support on any aspect of getting a good life for individuals. My Life's team has in-depth knowledge of personal budgets, personalisation, care and support planning, commissioning care and support and in helping individuals to navigate around the 'system'. 
My Life was set up by its chief executive Caroline Tomlinson. Caroline was involved in the early thinking on self-directed support and as co-founder of the charity In Control, was one of the pioneers of personalisation.  Caroline has supported many local authorities and clinical commissioning groups to overcome the challenges of implementing personalisation. Caroline also co-founded and innovated the first eMarketplace for social care, shop4support where people could manage their personal budgets and buy their own care and support online.
Find out more at www.my-life.org.uk