The Calico Group consists of six innovative businesses and charities. Together, they work to make social profit, rather than financial profit and this is the driving force behind its wide range of quality services.
Calico defines 'social profit' as the positive difference made to people's lives, across all the communities in which it works. It creates social profit by developing services that meet the community's needs, harnessing the opportunities of the unique group structure and combining a growing range of complementary services to create innovative and new opportunities for the benefit of the community.
The Calico Group brings together the widest possible range of expertise – from its motivated service users – to its stakeholders who come from the commercial, public and not-for-profit sectors.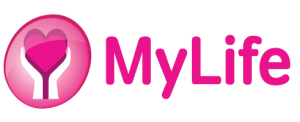 My Life is a registered charity, established as a result of a group of people with disabilities and their families wanting something different to traditional types of health and social care services, and wanting more choice and control over their own lives.
In addition to a whole range of services, My Life offers advocacy services, information, advice and support on any aspect of getting a good life for individuals. My Life's team has in-depth knowledge of personal budgets, personalisation, care and support planning, commissioning care and support and in helping individuals to navigate around the 'system'. 
My Life was set up by its chief executive Caroline Tomlinson. Caroline was involved in the early thinking on self-directed support and as co-founder of the charity In Control, was one of the pioneers of personalisation.  Caroline has supported many local authorities and clinical commissioning groups to overcome the challenges of implementing personalisation. Caroline also co-founded and innovated the first eMarketplace for social care, shop4support where people could manage their personal budgets and buy their own care and support online.
Find out more at www.my-life.org.uk

PCG Technology Solutions (PCG) provides industry-leading web-based solutions for the health and social care sectors. Its technologies help empower and enable people to be independent, take charge of their lives, and to have choice and control over their care, support and wellbeing.
PCG was the first to market with an eMarketplace for social care, and since then they have remained at the forefront of the sector.
Find out more at www.publicconsultinggroup.co.uk
Ready to learn more? Let's talk.