A world of choice enabling people to browse, search and choose options for their care and support from the comfort of their own home has been launched by Alocura with a digital community care hub.
The Your Choice Community Care Hub for East Lancashire will help set-up, manage and monitor personal health budgets using a unique holistic management system for people of all ages who need social or health care support, or both.
The digital hub enables people to have more choice and control over their lives – without the complexity and hassle that sometimes comes with it.
Alocura and partners have designed the system specifically to support self-funders and people who have personal budgets and personal health budgets.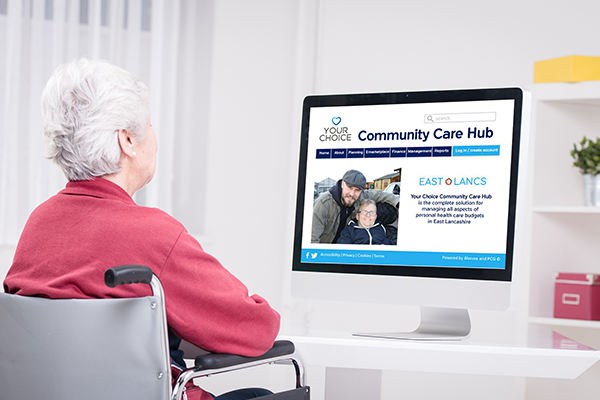 People can find out what's happening in their community, find the best deals, choose activities, short breaks, housing options, select personal assistants and much more.
It provides complete transparency over the cost of care and support as well as peace of mind for people knowing that the system is secure.
Users will get guidance to help people manage care, a range of care and support options and a safe central document handling system, which can be used to produce costed support plans.
The Hub also provides an eMarketplace, where you can choose and buy care and support, budget management tools to help people keep track of how their personal budget or personal health budget is being spent and reporting tools that can be used for management, monitoring and audit purposes.
For more information about the work that Alocura is doing with East Lancs, click here, or contact us.